---
What is ALETTA 1.0?
---
For you as a patient, ALETTA 1.0* is a mobile app available in the Google Play and Apple Store. This app can help you find the optimal dose that is effective for you during your MYCB1 cannabinoid-based treatment. The app also gives you the possibility to track side effects and helps you understand your Quality of Life.

In addition, ALETTA 1.0 helps your doctor make more informed medical decisions during your treatment thanks to an online dashboard visible only to your doctor.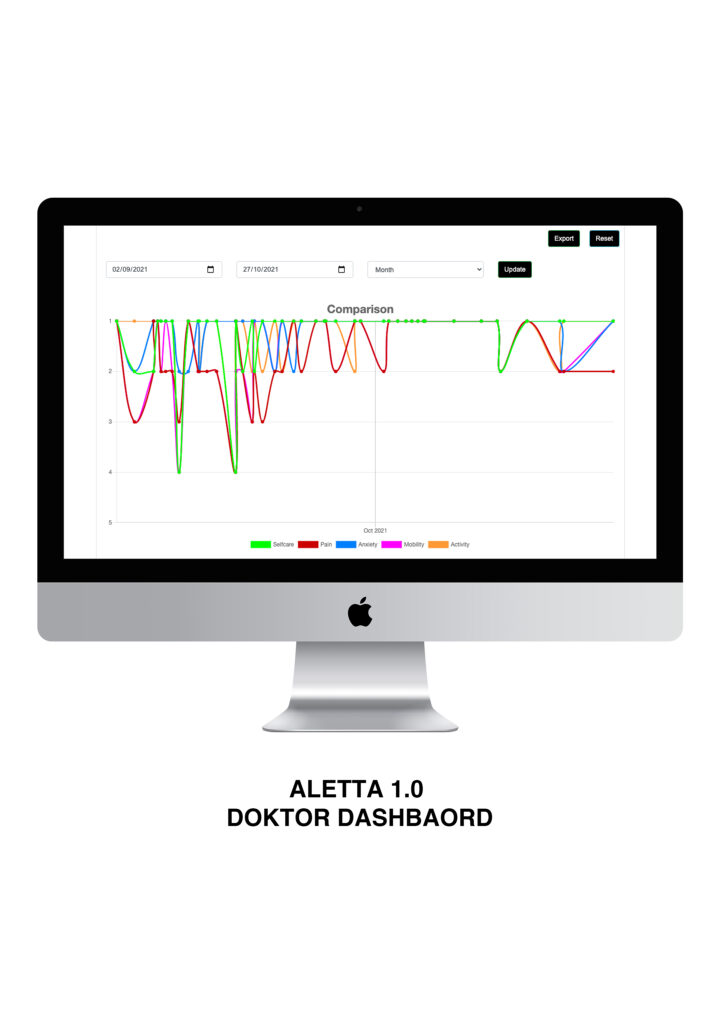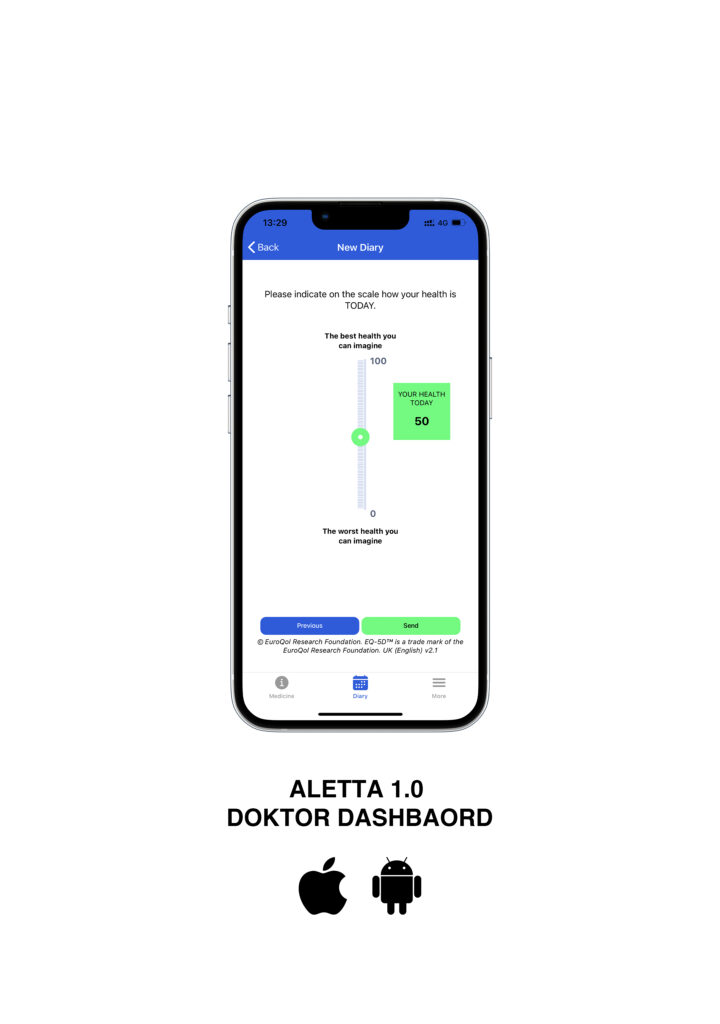 ---
Quality of Life
ALETTA 1.0* is built in with the validate questionnaire EQ-5D, a standardised instrument for generic health status for measuring Quality of Life. See the video by EuroQol for an explanation of the EQ-5D.
---
State of the science
"The Health Effects of Cannabis and Cannabinoids: The Current State of Evidence and Recommendations for Research." Source: nap.edu
MYCB1 is in a continuous innovation to optimise patient adherence to medication. Most of our patients need to use the medication 2 to 4 times a day, and the bottle and syringe for oral application must be at hand during daily life activities. In addition, the medication must be protected from UV light and abrupt temperature changes.
The custom designed Travel Kit by MYCB1 , is delivered for free to the patient with their first prescription; the thermal bag protects from UV light and temperature changes; and is user-friendly for the patient to carry and use the medication on the go.
---
Physicians interested in ALETTA can access the dashboard through online registration.
Learn all about the ALETTA App. Watch tutorials now.

---
ALETTA 1.0 is part of MYCB1 B.V. Apotheek, an ISO 27001:2017 and NEN 7510-1:2017 certified platform.
Scope of certification:
Protect the information used by the manufacturing of narcotic prescription products, internal communications, external communications with clients, the general public and collecting clinical data by a mobile app with the use of a Cloud Platform.
Statement of Applicability available under request: Brandcompliance
Click on the logo's below to access original certifications.
MYCB1 B.V. is partner of The Hague Security Delta (HSD)
The Dutch security cluster 'The Hague Security Delta' is a network of businesses, governments and knowledge institutions, that work together on knowledge development and innovation in security. More info
MYCB1 products are serialised and ALETTA 1.0 uses counterfeiting protection technology.
---
*ALETTA 2.0
Be the First to Access ALETTA 2.0 – Launching August 2023! Follow us on LinkedIn to join the initial group of private users.
ALETTA 1.0 assists patients in determining their optimal dose through the titration method and assesses the impact of cannabinoid treatments on Quality of Life without being restricted to a specific disease. Meanwhile, ALETTA 2.0 is an advanced Real-World Evidence tool that enables disease-specific studies and Patient Reporting Outcomes. It allows for patient treatment monitoring and the execution of sophisticated studies in both real-world and controlled settings.