---
For Patients with Unmet Needs.
---
---
DISCLAIMER:
ALETTA 1.0 is using the validated questionnaire EQ-5D by EuroQol Research foundation. It is not a medical device, and has no medical applications.
---
ALETTA provides the scientific evidence you need for your patient under cannabinoid treatment.
---
For patients with clear unmet needs in a wide range of conditions, MYCB1 Apotheek offers standardized medical cannabis extracts manufactured according to strict Good Manufacturing Practice (GMP) guidelines, available as prescription-only medicines*.
As there is a lack of scientific evidence on the efficacy of cannabinoid based products, MYCB1 has developed ALETTA, a Real-World Data Management platform to conduct clinical studies on cannabinoid treatments. Patients can use ALETTA to track their quality of life (using the EQ-5D) and medication intake during cannabinoid-based treatments.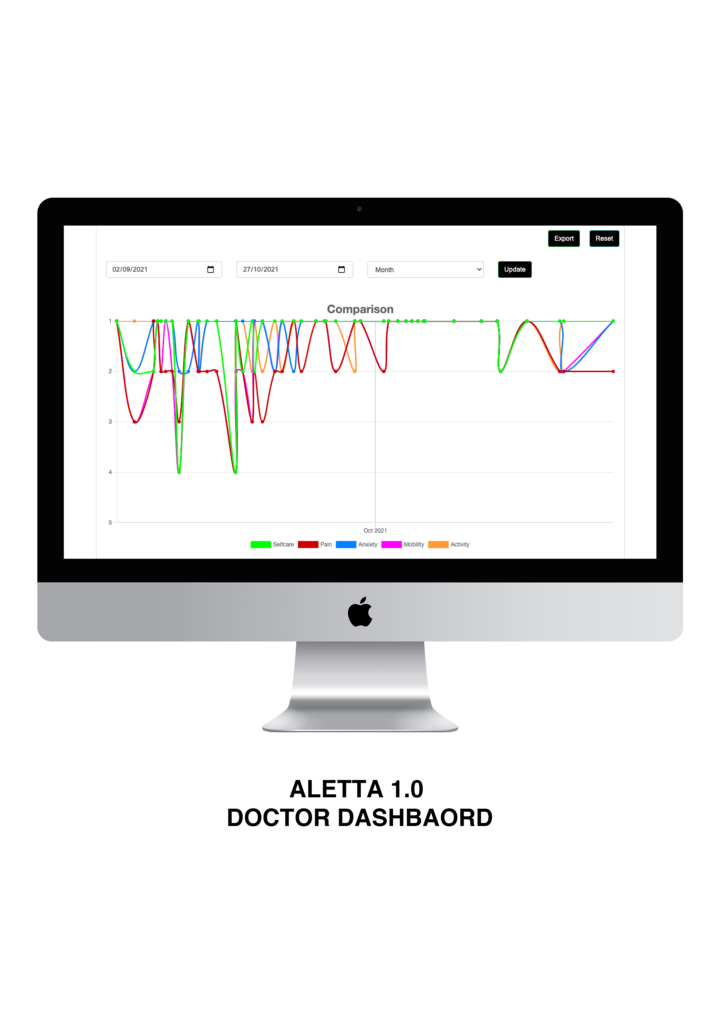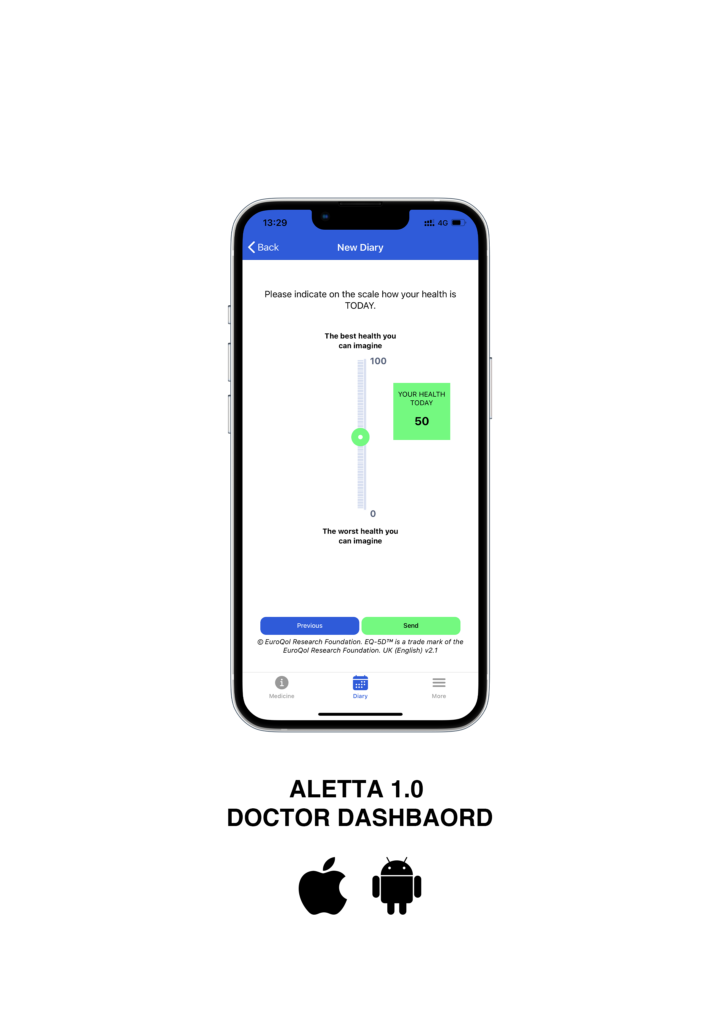 ---
Patient journey.
---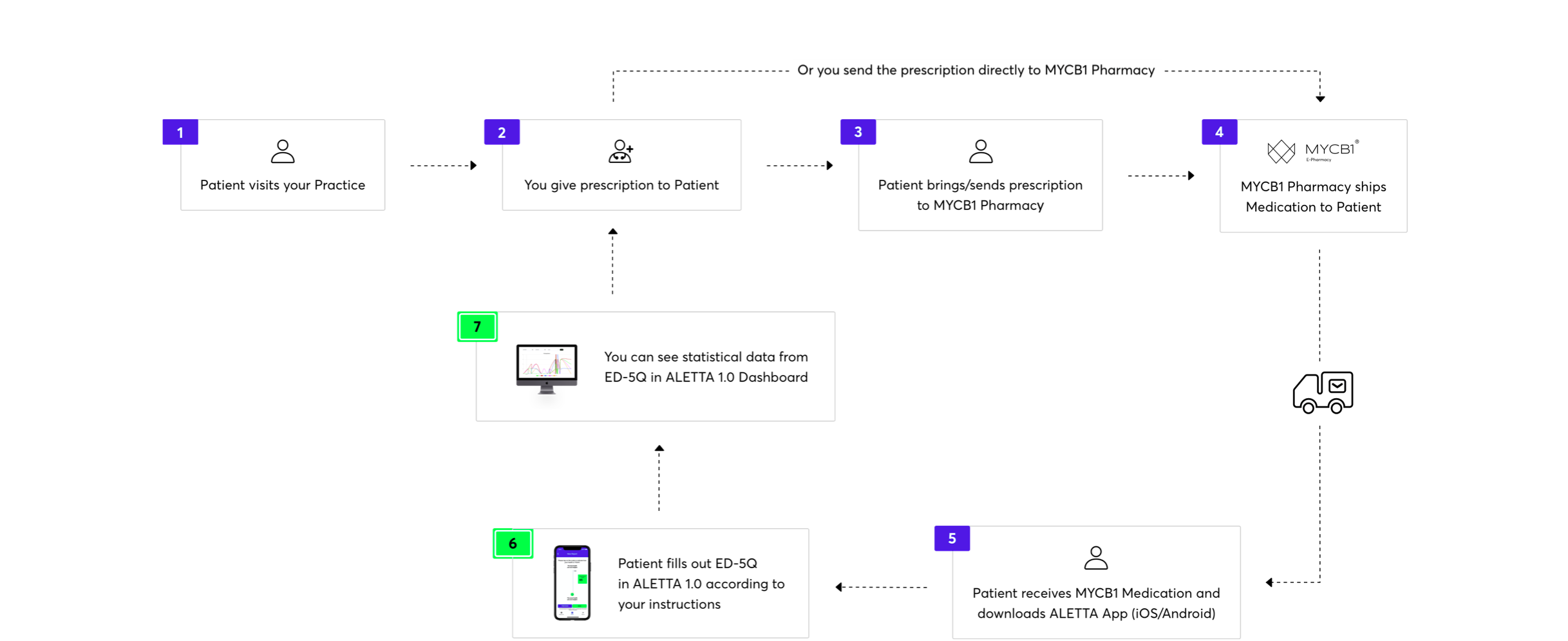 ---
Titration.
---
Titration is a form of personalised medicine that is recommended for
cannabis-based medications. It aids patients in finding the optimal dosage
of their medication by slowly increasing it over time, while keeping track of
both desired and unwanted effects. ALETTA helps patients in this
process. More information on titration using ALETTA can be found here.
---
Guidelines.
---
---
Active Product: CP for Neuropathic Pain.
---
A product is active when the EQ-5D psychometric properties for the specified condition have been systematically reviewed, whereby data collected on this product can be used in health economic models.
---
---
Products portfolio.
---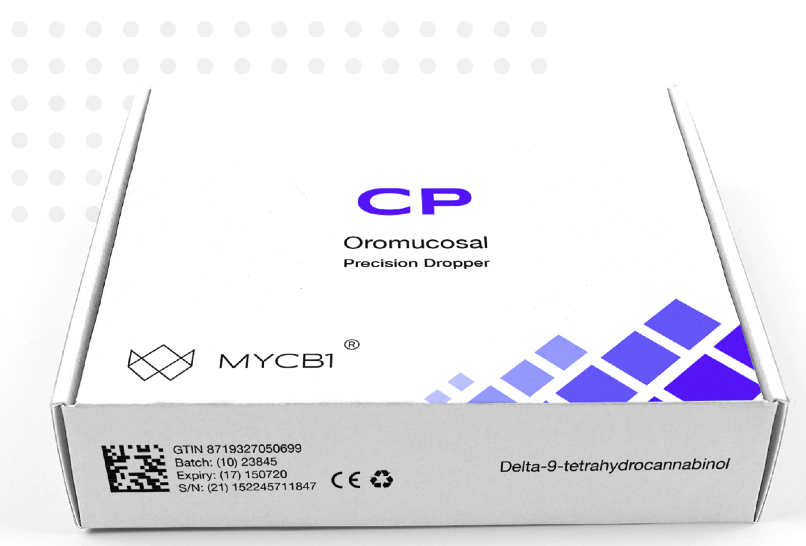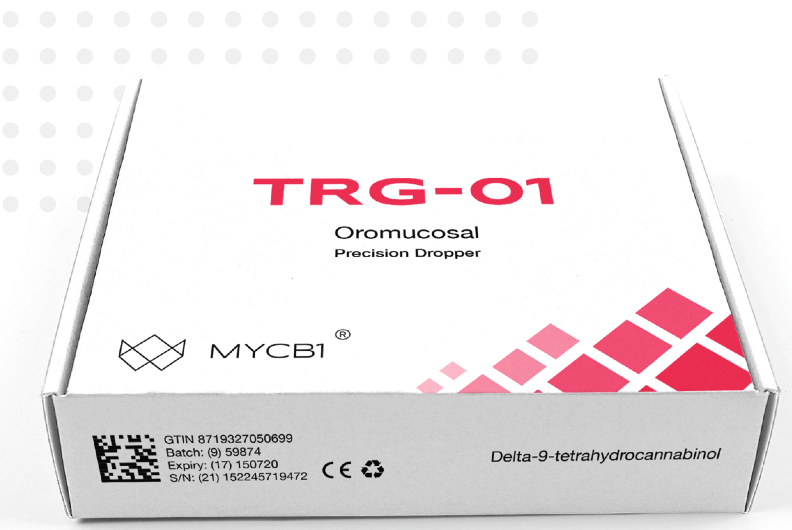 Therapy Resisten Glaucoma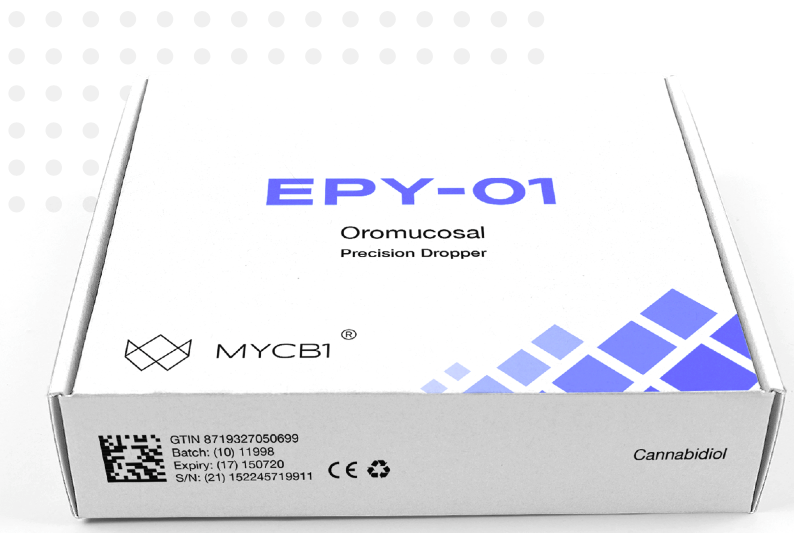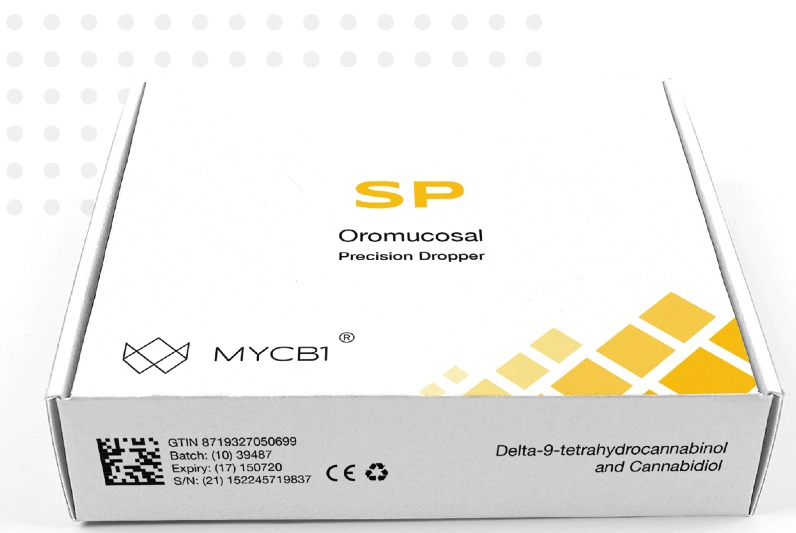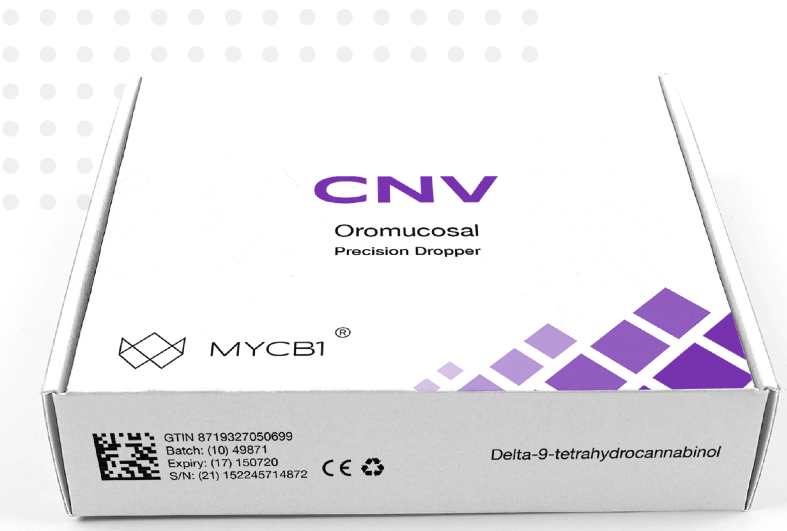 Chemotherapy nausea and vomiting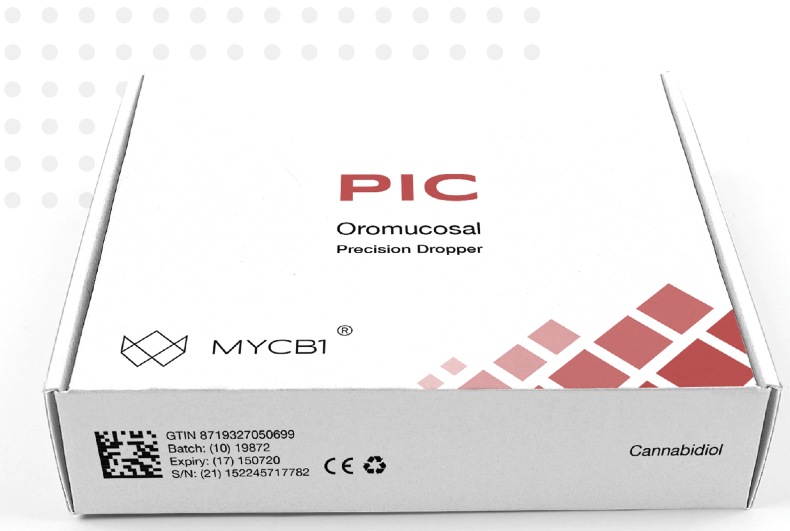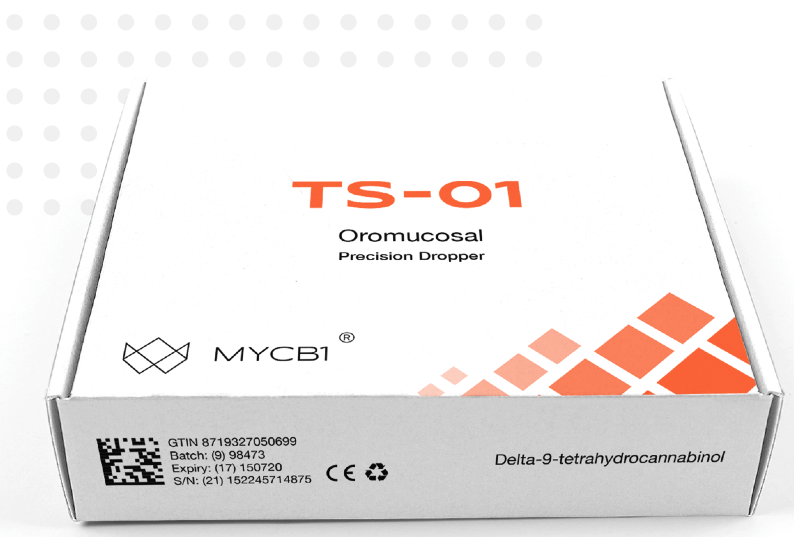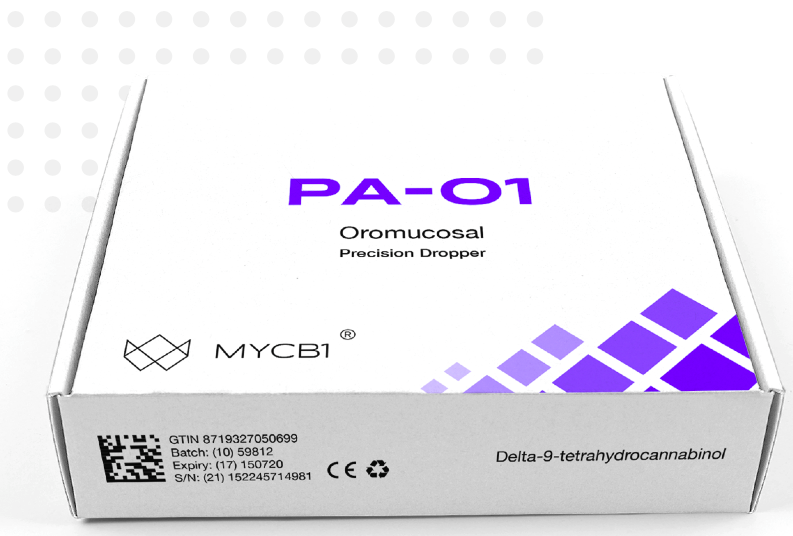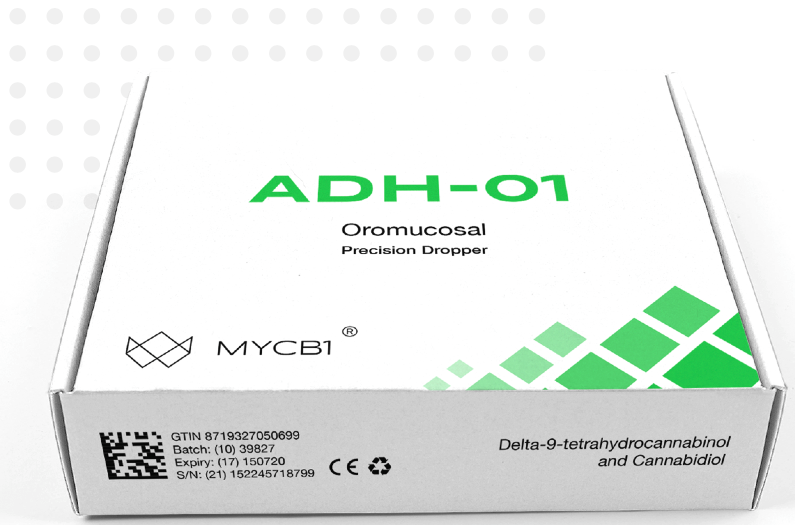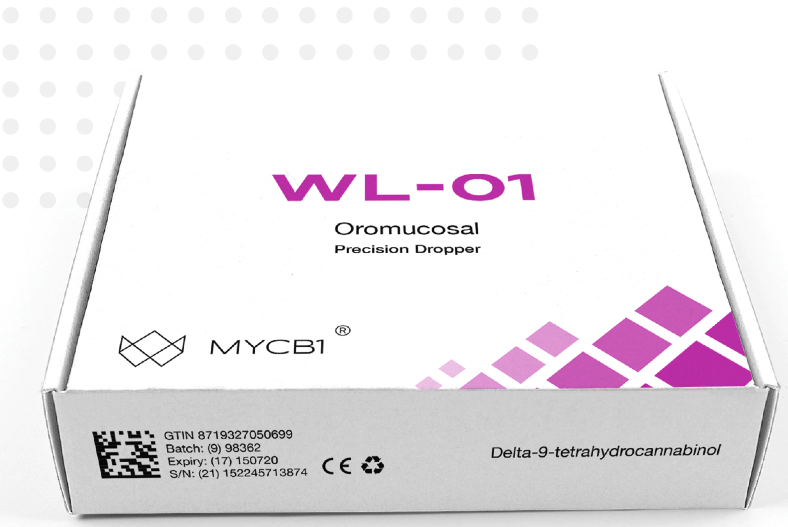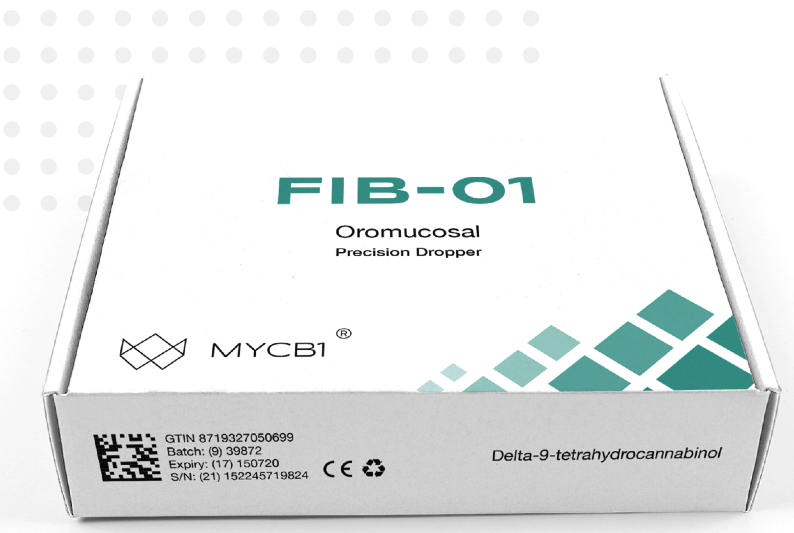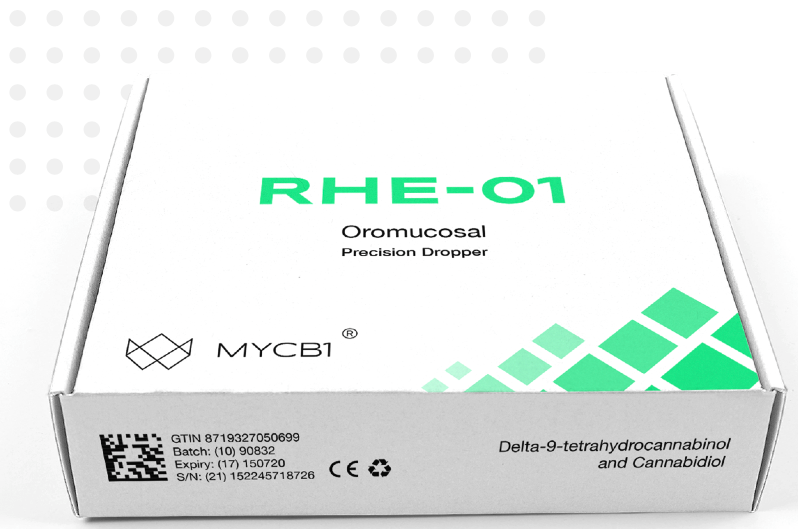 ---
---
* Medicinal Cannabis cannot cure the conditions mentioned on this website, and the names on the boxes are products "codes" because of MYCB1 data-driven approach, and not drugs holding Marketing Authorization.
* "Cannabis can ease the symptoms of the disorders or reduce the side-effects of medicines. A healthcare professional decides, whether a patient can benefit from medicinal cannabis." Source: Ministry of Health, Welfare and Sports Office of Medicinal Cannabis
---
---
Adherence.
---
MYCB1 is continuously innovating to optimise patient adherence to medication.
Our products are shipped to the patient with a delivery system for precise dosing of the medication. This information is then processed in ALETTA, resulting in exact registration of the medication intake.
Other tools to improve adherence include our Travel Kit.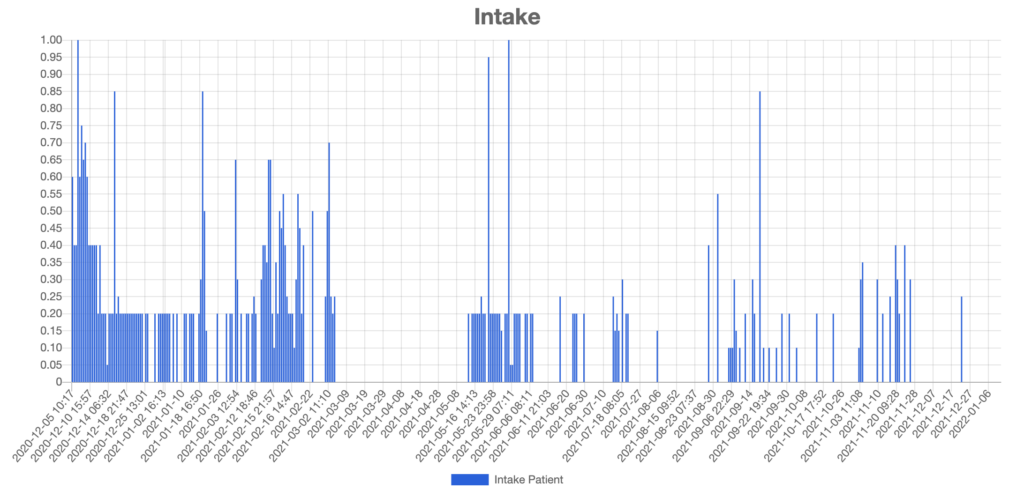 ---
Travel Kit.
---
Most of our patients need to use the medication 2 to 4 times a day, and the bottle and syringe for oral application must be at hand during daily life activities. In addition, the medication must be protected from UV light and abrupt temperature changes.
The custom designed Travel Kit by MYCB1 , is delivered for free to the patient with their first prescription; the thermal bag protects from UV light and temperature changes; and is user-friendly for the patient to carry and use the medication on the go.
---
Products.
---
Active products include the ones for conditions for which the psychometric
properties of the EQ-5D have been reviewed. A positive results indicates
that the data collected in ALETTA can be used in health economic
evaluation and can be compared across diseases.
---
Security.
---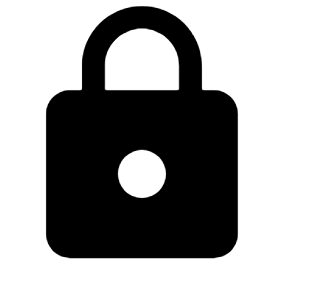 ---
MYCB1 products are protected by counterfeit technology using proprietary serialisation technology. The patient simply scans the product to verify its authenticity using ALETTA 1.0.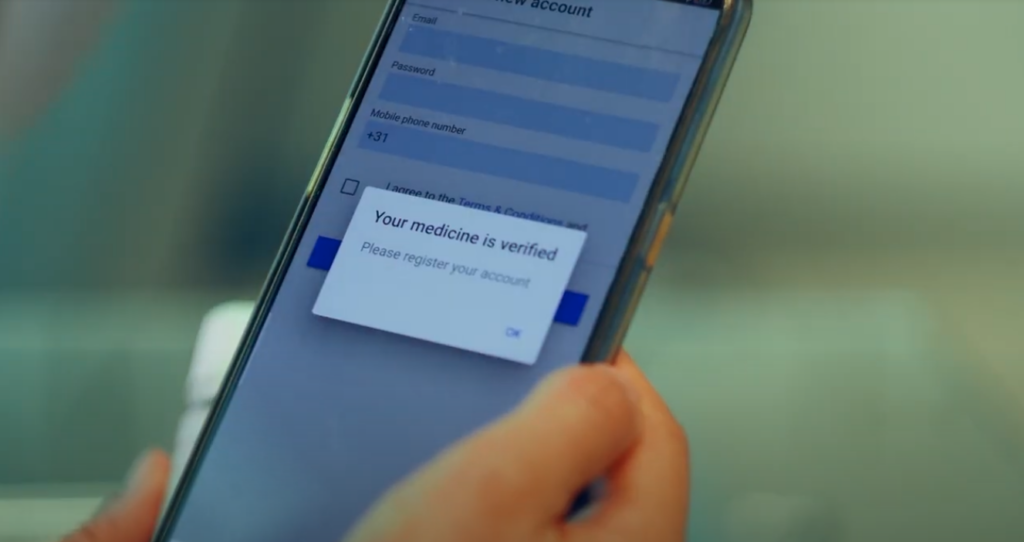 ---
ALETTA 1.0 is part of MYCB1 B.V. Apotheek, an ISO 27001:2017 and NEN 7510-1:2017 certified platform.
Scope of certification:
Protect the information used by the manufacturing of narcotic prescription products, internal communications, external communications with clients, the general public and collecting clinical data by a mobile app with the use of a Cloud Platform.


MYCB1 B.V. is partner of The Hague Security Delta (HSD)
The Dutch security cluster 'The Hague Security Delta' is a network of businesses, governments and knowledge institutions, that work together on knowledge development and innovation in security. More info
MYCB1 products are serialised and ALETTA 1.0 uses counterfeiting protection technology.
---